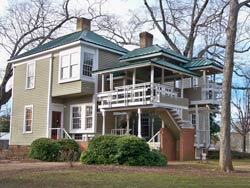 North Georgia Water Extractions is your local expert in fire damage, water damage, and storm damage restoration and repair. We service all areas of North Georgia including Canton, Jasper, Ellijay, Blue Ridge, Dawsonville, Cleveland, Dahlonega, and Blairsville.
A family owned and operated business based in Ellijay, Georgia, we have helped hundreds of clients in North Georgia rebuild their lives after the devastating effects of fire, flood, and storm damage. We offer a complete restoration service and water removal from beginning to end, freeing you from worry. Our professional team tackles any job no matter how large or how small.
North Georgia Water Extractions is a family owned and operated residential and commercial fire restoration and water removal and damage repair company. We have been helping thousands of satisfied customers since 1977. As a licensed and Georgia certified contractor, we use state-of-the-art equipment to quickly restore your property from fire, water, and storm damage. We can directly bill your insurance company so you can focus on other things. Our fast and friendly service with immediate response will get your repairs and restoration completed quickly and efficiently. Call Joel or John, owners, today to get started restoring your home or property!
Service Area Includes:
Canton Georgia
Ball Ground
Nelson Ga
Marble Hill Ga
Jasper Ga
Tate Ga
Waleska Ga
Oakman Ga
Ranger Ga
Talking Rock
Ellijay Ga
East Ellijay
Cherry Log Ga
Blue Ridge Ga
Mineral Bluff
Epworth Ga
Morganton Ga
Blairsville
McCaysville Ga
Hiawassee
Young Harris Ga
Dahlonega
Cleveland
706-635-6202
State of Georgia Contractor's License: RBI001799