What We Do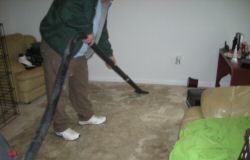 After a fire, flood, or severe storm, the last thing you need to do is start sifting through the debris. Fire can cause the release of toxic chemicals from even the most ordinary of objects. Mold spores can quickly spread through a structure after a disaster causing respiratory problems and even death. The professionals at North Georgia Water Extractions can help you through this difficult time with a wide variety of water removal and fire damage services. We help you pick up the pieces and move on.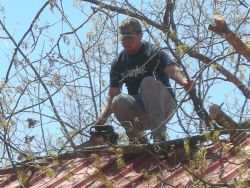 Our highly experienced team can pack and store your personal property to be restored off-site. Non-salvagable debris is isolated, collected and removed. The humidity of the affected area is controlled throughout the project as the structure is cleared and protected from the elements. The dwelling is then rebuilt and restored to a safe and healthy environment that is ready to be re-occupied. After restoration, we provide complete documentation and can directly bill your insurance company.
Your family's health is too important to put at risk in the dangerous environment that is created after fire and water damage. Let us help you rebuild your home or business and get things back to normal.
Other Services
Major renovations on existing construction

Custom doors available

Custom stair work

Stair renovations

Pack-outs and pack-ins

Mold spraying
Service Area
Ellijay Ga
East Ellijay
Blue Ridge Ga
Cherry Log Ga
Mineral Bluff
Epworth Ga
Morganton Ga
Blairsville
Hiawassee
McCaysville Ga
Talking Rock
Canton Georgia
Ball Ground
Nelson Ga
Marble Hill Ga
Jasper Ga
Tate Ga
Waleska Ga
Oakman Ga
Ranger Ga
Young Harris Ga
Dahlonega
Cleveland Ga